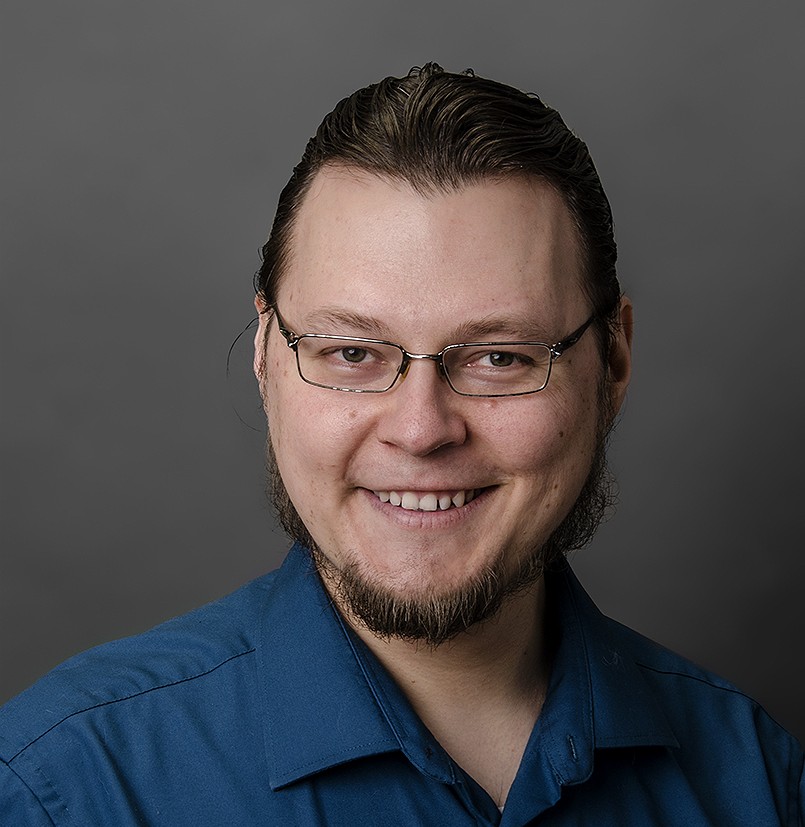 In preparation for the next prototype series, I redesigned the plant pots and lids.
The requirements
Stackable boxes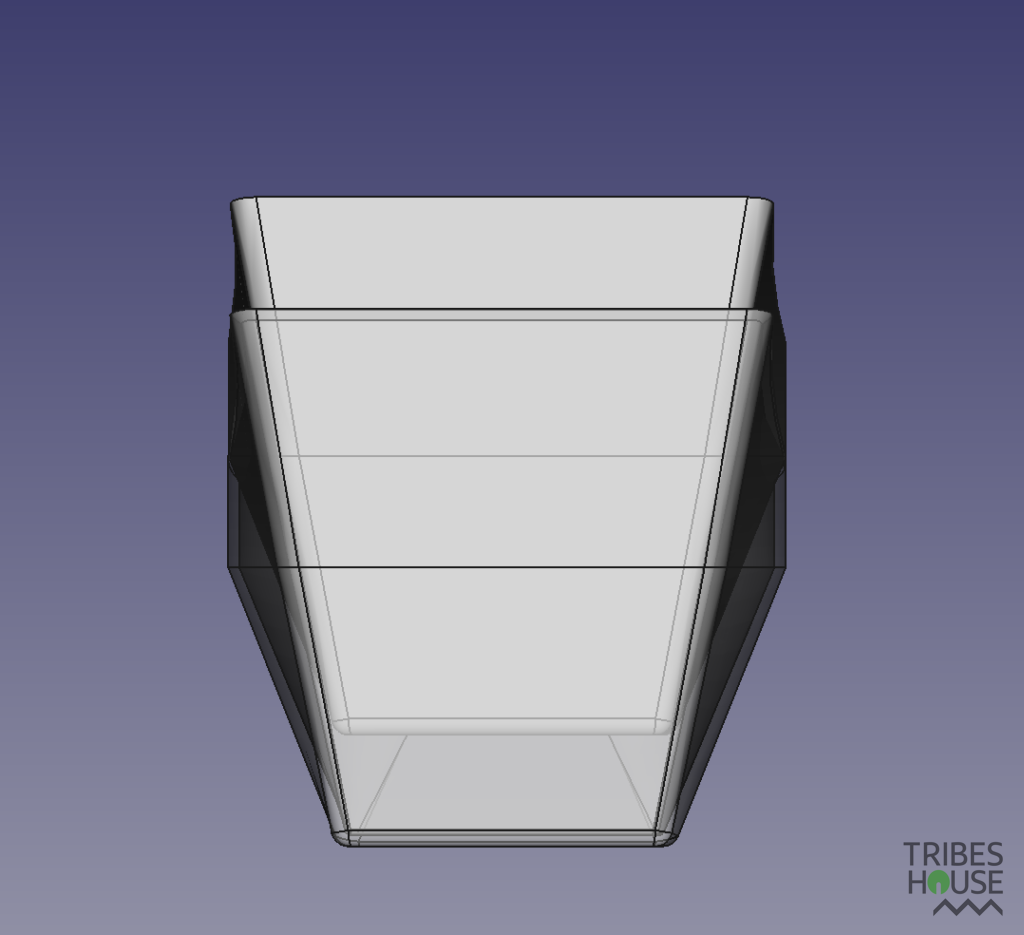 We need several hundred boxes for the next prototypes, the previous variant would require a lot of storage space. Therefore, the boxes have to fit into each other so that they can be stacked, packed and stored.
Can be produced by deep drawing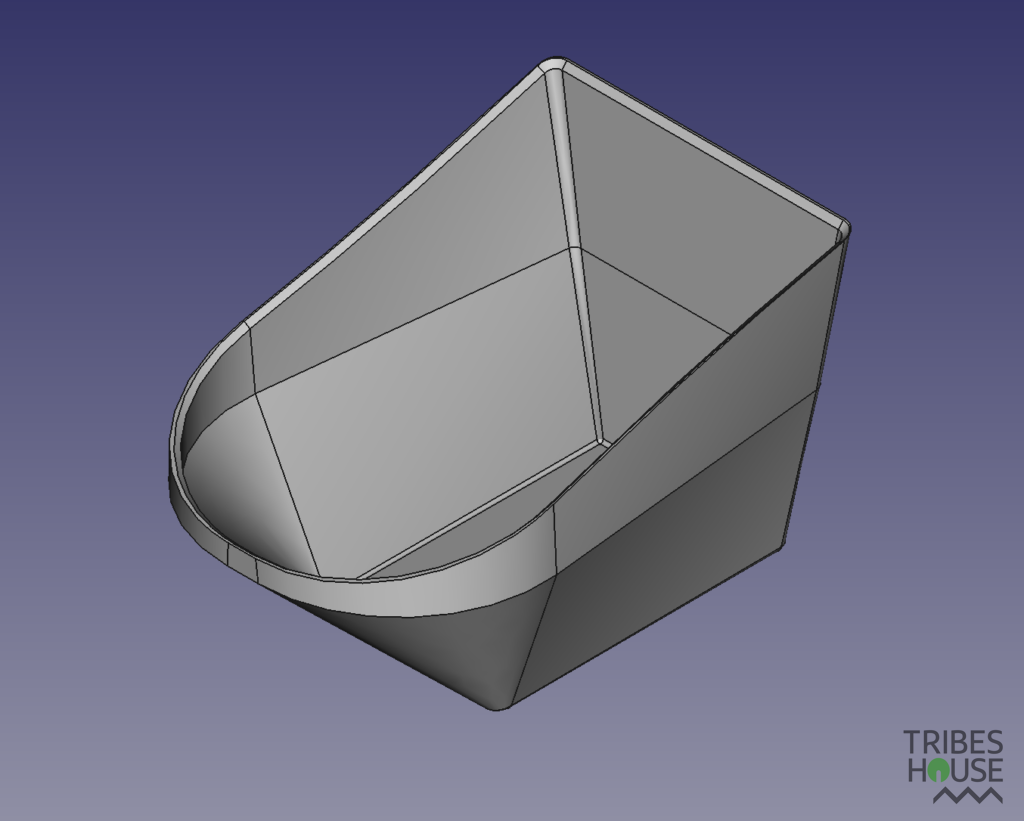 Moulds for injection moulding are quite expensive, and are not profitable for a few hundred parts, especially as long as we are not sure that the pots will stay that way.
Deep drawing is simpler, and the forms are cheaper. However, a few things need to be taken into account when designing. The new pots and lids should be able to be produced by deep drawing and subsequent laser cutting.
New channels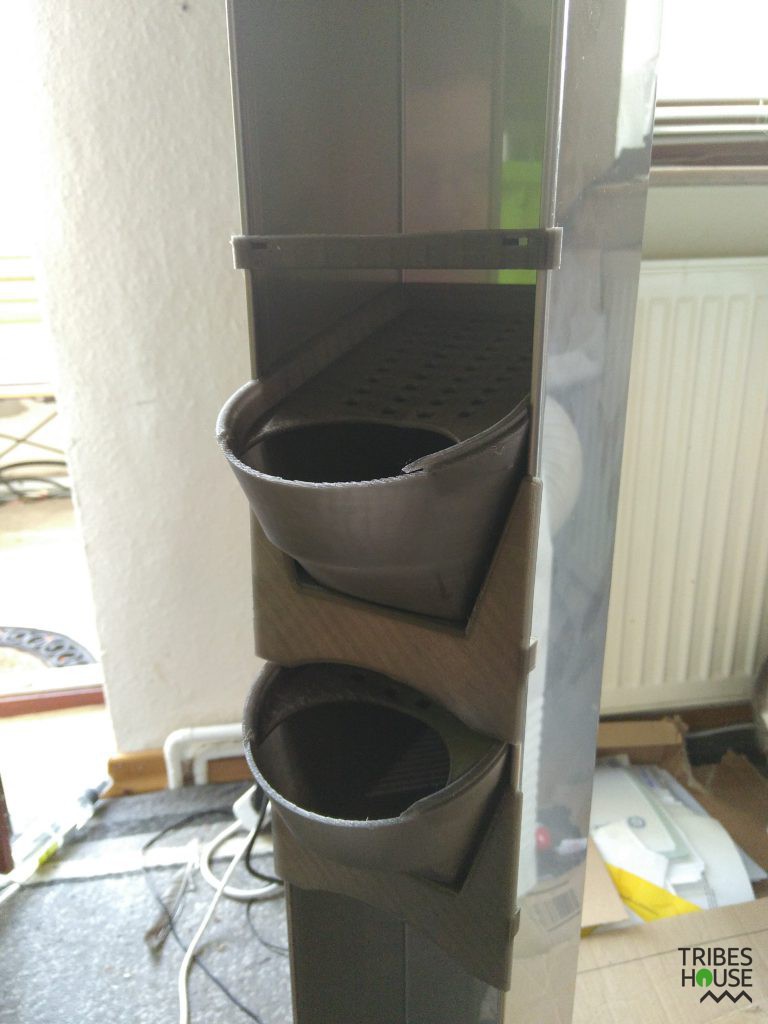 We ordered new channels with folded edges. This avoids injuries when handling the channels and gives us the possibility to attach something to the edge. The pots have to be adjusted for this.
We ordered the gutters via www.bestell-dein-blech.de/ and are very satisfied with the result. On the page you can draw the structure and define the dimensions, the delivery is fast and the quality is excellent. The price is also very competitive.
Reliable attachment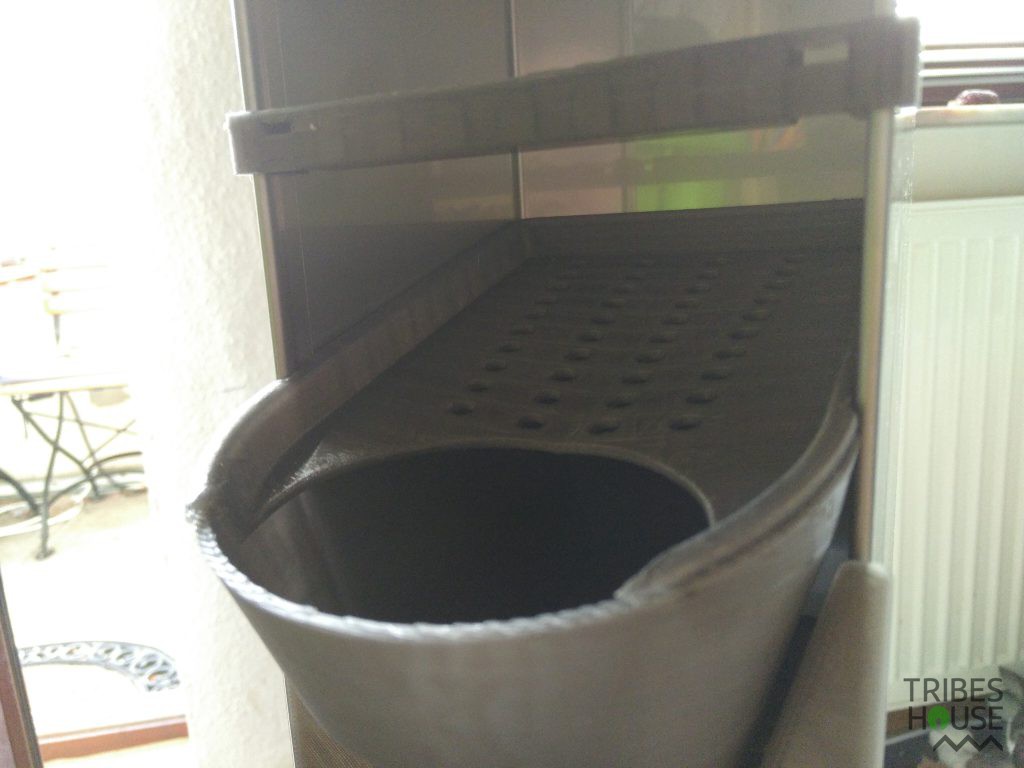 The pots must hold securely in the channel, especially now that the bottom of the pots is much narrower.
For this I designed a clip that can be clamped to the front of the channel and holds the pot.
front panel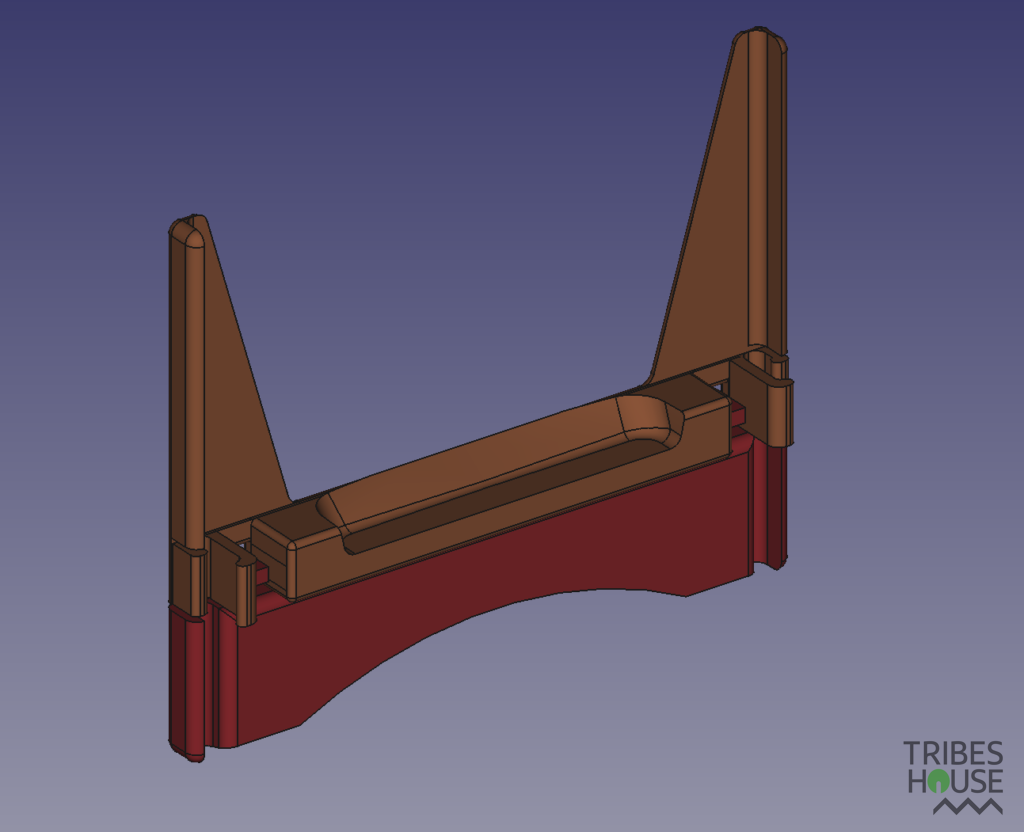 The clip is equipped with a shield that covers the open channel and should avoid splashing water. The pot can be removed from the channel without removing the cover.
At the bottom of the panel, a movable part is hooked in which covers the area above the lid of the pot underneath. The part can be swung forward or removed when the pot is to be removed.
Tighter lid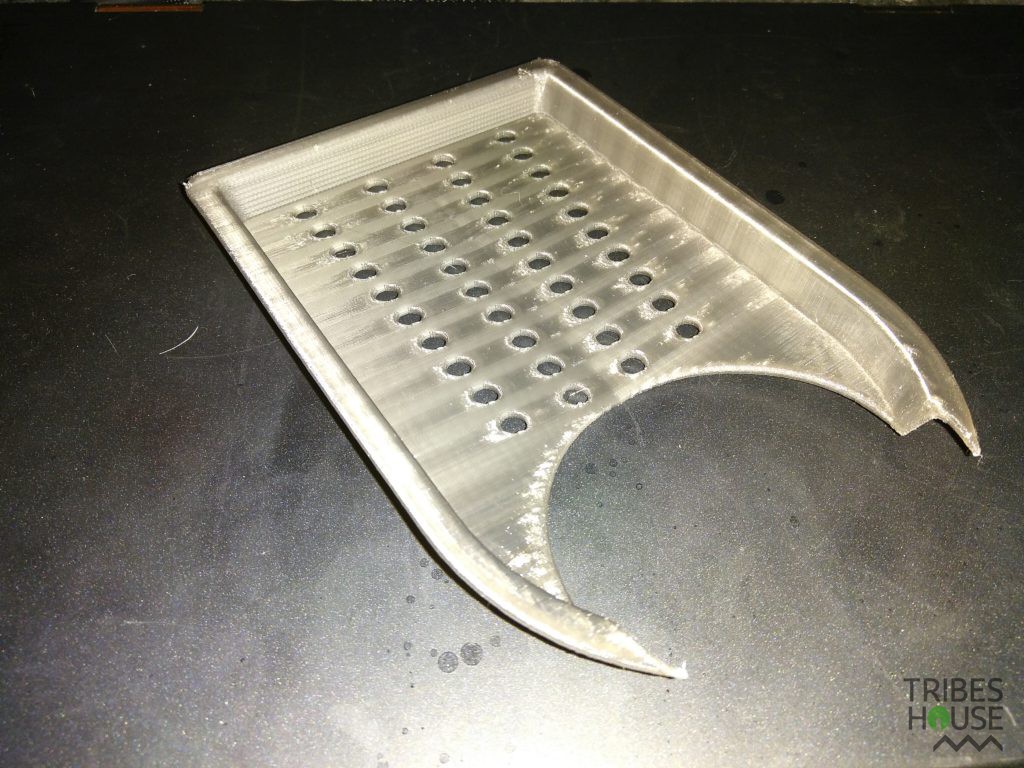 The lid must hold better on the pot. In particular, the lid should not fall off easily if you remove the pot and handle it.
In connection with the requirements for deep drawing, it was possible to make the lid deeper.
Open Source
The models are published at github.com/telepath/tribalriver. There is no documentation yet, and automatic builds with FreeCAD are still quite rudimentary.